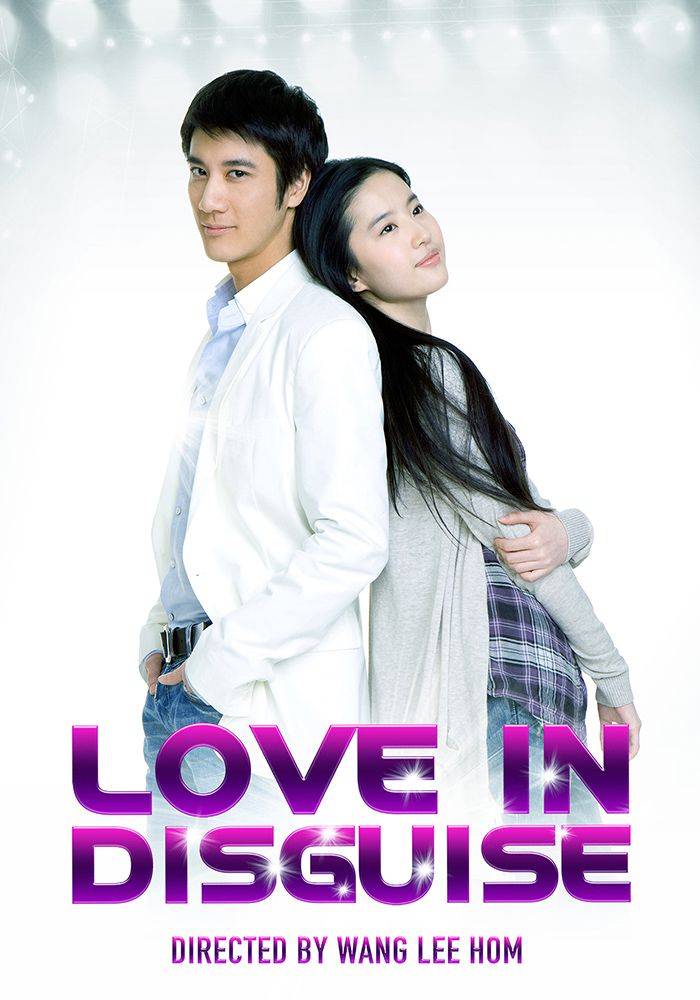 Original Story

WANG Leehom

Cinematography

LEE Ping-bing

Editor

Angie LAM

Sound Director

TU Duu-chih

Production Designer

Bruce YU

Visual Effects Supervisor

Johnny LIN
Love in Disguise
Director

WANG Leehom

Country

China, Taiwan

Year

2010

Genre

Comedy, Romance

Status

Completed

Duration

98 min

Language

Mandarin, Shanghainese

Cast

WANG Leehom, Joan CHEN, LIU Yifei
Synopsis
Impossibly famous from an incredibly young age, Du has only ever known a celebrity pop star existence. Yet, despite all the perks and glamour, there is still something lacking in his charmed life: True love. Refuses to give up in his search, with the help of fellow musician and friend Wei, Du disguised as regular Joes in hope to find true love.
While incognito, Du and Wei stumble across the performance of a classical Chinese orchestra and Du is immediately captivated by the melodies of the guzheng soloist, Song Xiaoqing, a classical music student at the Shanghai Conservatory, who's affections lie with the accomplished, if not arrogant, conservatory virtuoso, Mu. Du nevertheless promises to help bring them together, determined to spend more time with Xiaoqing.

Inevitably, Du's distraction from his superstar responsibilities does not go unnoticed Agent Joan. Furthermore, as he and Xiaoqing grow closer, it becomes increasingly difficult to conceal his identity. What happens if she finds out who he really is? Can she really love and respect a celebrity pop star? And can she forgive him for lying?

Awards & Festivals
• Golden Horse Awards 2010
• Chinese Film Media Awards 2011